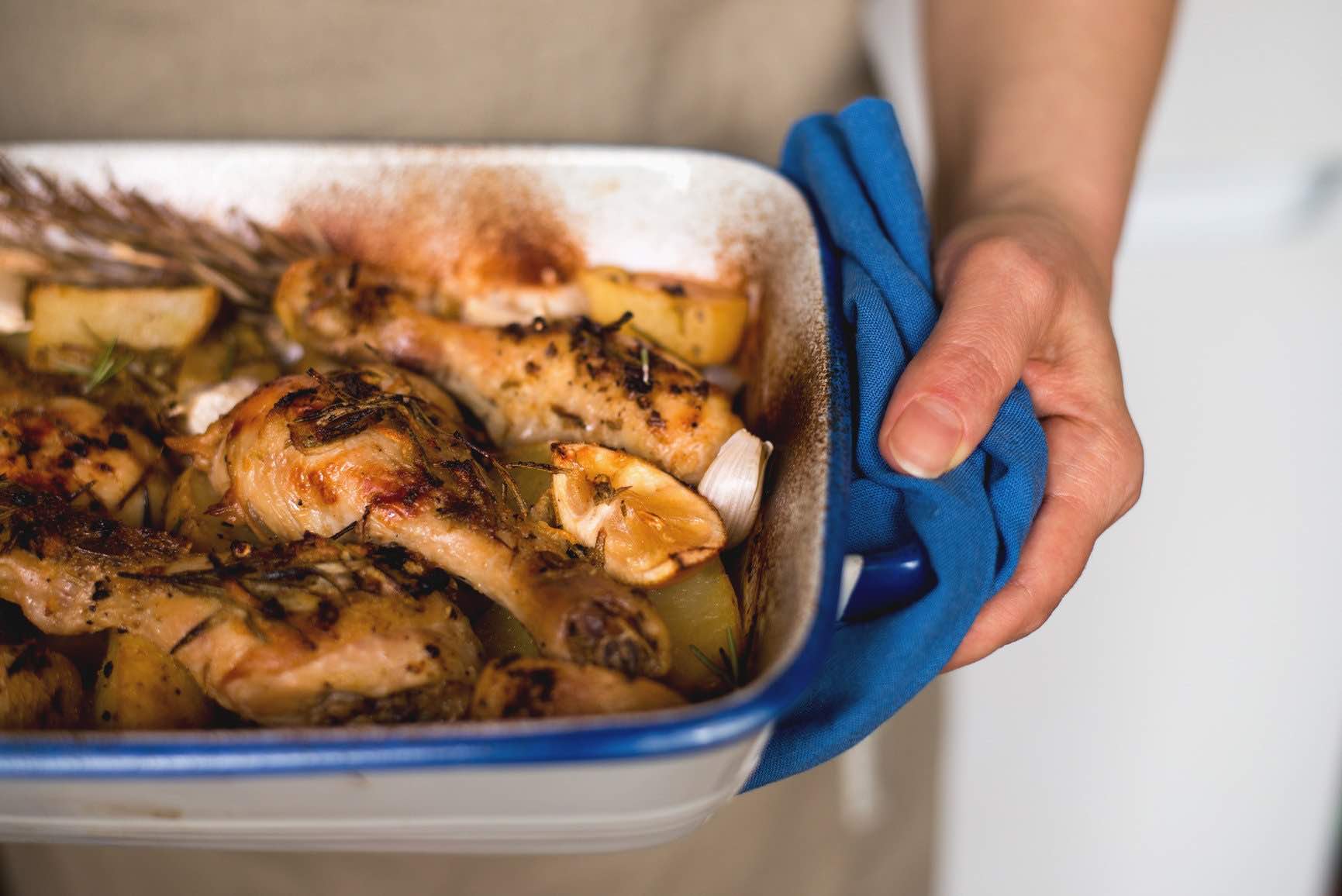 We cook, you choose, we deliver and you enjoy!
Delivered to your home or workplace
Too many balls in the air? Let us take the drama out of organising meals.
We cook delicious, nutritious meals from scratch. You order, we deliver.
Our home delivery ready made meals are made fresh in our kitchen, frozen, and ready for you heat and serve your people...Dinner's on the Table! These are as wholesome and healthy as the home cooked meals that we feed our own families.
Sydney catering: We are Sydney's premier social enterprise catering service. Choose from one of our popular menus or chat to us about designing a bespoke menu just for you and your guests. Whether you're feeding 4 or 4000 - we'd love to cook for you. We can provide drop off catering right through to fully staffed events.
Ordering
Do you have gift vouchers?

We do! We'd love to cook for your friends and family. You can purchase a gift card here.

Gift cards can be used flexibly: you can use more than one card in a single transaction and any remaining balance will stay on the card until next time.
I forgot something! Can I add it to my order?

We completely get it, we leave things behind too! Send us an email and let us know what you'd like to add. As long as your order hasn't been transferred to our courier partner, you can place your a second order (selecting pickup at the checkout) and we can add it to your box for you.
What if I want to speak to someone?

We love to chat! Contact us with any questions, concerns, or feedback. Or you can reach us by phone on 0403 688 486.
Can I pick up my order?

We'd love to see you, and you can certainly collect your order from us in Castle Hill.

Pickup is between 8am-3.30pm Monday-Friday, or by appointment.

Just select pickup when you get to the checkout. We'll send you an email when your order is packed and ready for you (usually within 24 hours).
Delivery
What are your delivery fees?

We deliver to most of NSW, ACT & VIC.

Delivery fees are $15 for metro areas & $18 for regional areas.

Delivery is free on orders over $190.
How does delivery work?

Once your order is placed, you will receive a confirmation email letting you know that we have received your order. You'll then receive a second email when we have packed & transferred your order to our courier partner.

Your box is delivered by refrigerated courier. The night before your order is due for delivery, our courier will send you a text with your tracking information. You'll receive a second text when your box is delivered.

If you have not provided a mobile phone number with your order, you will not receive these notifications.
Can I choose my delivery day?

Yes! When you get to the cart, use the drop down menu to choose the day and time slot (day or overnight delivery) that best suits you.

Please select carefully. Orders delivered overnight require that there is somewhere safe to leave them. Drivers will often not enter a property overnight if there is no good, visible access. They will not buzz a unit block for access for overnight deliveries.

Dinner on the Table is not responsible for goods that are stolen after delivery has been made.
Packaging
Do you collect the packaging?

Unfortunately, at this time we can't collect the packaging your meals arrive in. But you can recycle them.

Your dinners will arrive in a cardboard box with thermal liner & a gel icepack.

The cardboard box can be collapsed and recycled in your curbside recycling.

The thermal liner & icepack can be reused many times over for your own picnics and when you want to keep things cold. When its life is over it can be recycled in a soft plastics recycling centre. Defrost the icepack and pierce the plastic bag. Drain the gel into your sink - it is water soluble and nontoxic.

The packages and foil trays your meals are packed in are also recyclable - just rinse and dry them first.
Our guarrantee
We offer a money back guarantee for any meals or deliveries you're dissatisfied with. Just get in touch if something's not great!
Our difference
We know that you are always the one organising the food. Whether it's your weeknight meal, your work meeting, or your own birthday party! It's hard work! And once in a while, it'd be really nice if someone else took charge for a change.
We get it. We'll take care of you and your people. When you get home at the end of a long workday, and are immediately bombarded with that age old question: "what's for dinner?", we'll sort that out. When everyone looks to you to arrange the office lunch for the boss' birthday, we'll do that too. And when you want to gather your people together to celebrate, we've got you covered.
Dinner on the Table is also cares about vulnerable women and their people. We're a social enterprise catering company, gifting meals to families living with disability. Every time we cook for you, you are also helping vulnerable families by putting dinner on their tables.
We look forward to getting to know you and putting dinner (or breakfast, or lunch!) on your table.